"Official home of Hedon and Arise thou Pagan Art Productions"
Hedon
-New EP-
"In blasphemy reborn"
-forged with etching on vinyl-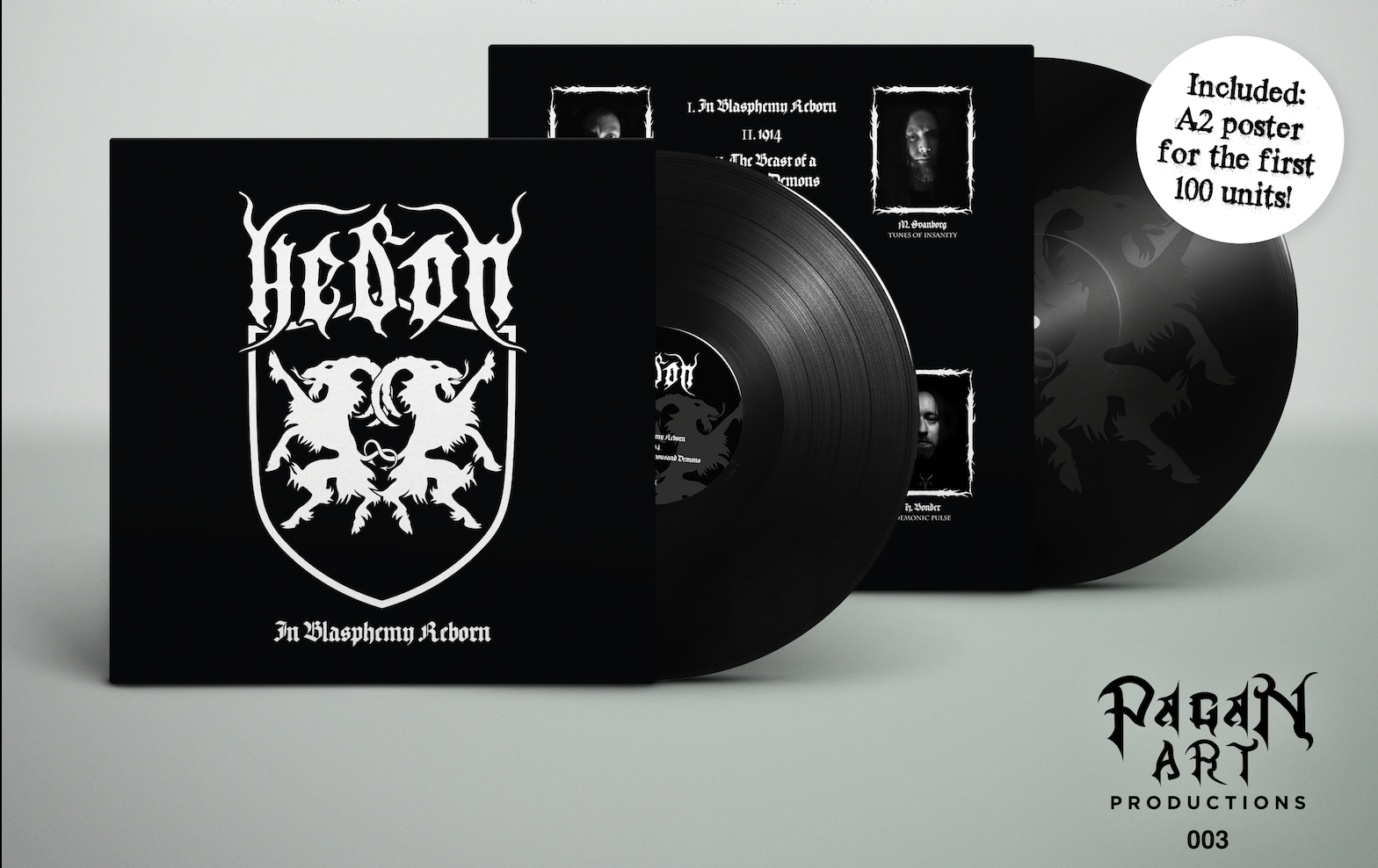 HEDON - In Blasphemy Reborn (EP)
The long awaited New EP "In Blasphemy Reborn" by HEDON.

Limited to 200 Black Vinyl, with etching.
The first 100orders gets a poster, size A2.
hedon - New song have been forged.
Ep on vinyl is out !
Follow our rites on (un)social media below
Some earlier pagan releases
first time now printed on Vinyl

-now in stock-

Order downs below
HEDON - Summon the Demons
Debut of Hedon now on vinyl.
"Summons the Demons" comes hand numbered in black and transparent blue
ARISE - The Reckoning
For the first time on vinyl: Arise - The Reckoning
Limited to 100 black and 100 transparent red hand numbered pieces.
Arise news - The reckoning open for vinly orders
(un)Social media down below
In the pagan north we trust!